Yaletown is conveniently tucked right next to the heart of Vancouver's downtown, but you don't have to leave the neighbourhood to have a good time in the city. With its prime waterfront location, lively shops and restaurants, and expansive local parks,  Yaletown's got everything you need to have a great day.
Start with brunch
With so many fantastic restaurants in Yaletown offering great patios and even better mimosas, why not start your weekend strong? If you prefer your brunch with a waterfront view, try Provence Marinaside. If you're okay sitting inside, though, you can often skip the line at Café Medina or the Homer Street Cafe & Bar by letting the host know you're fine with bar seats. 
As the western terminus of the Canadian Pacific Railway, construction on the historic Roundhouse started in 1888. Now, it's been reimagined as a community centre dedicated to arts and culture. In addition to its exhibition hall and various art studios, the refurbished Roundhouse also houses Engine 374, the first passenger train to enter Vancouver on May 23, 1887. The engine was restored in time for Expo '86 and is now a designated heritage monument.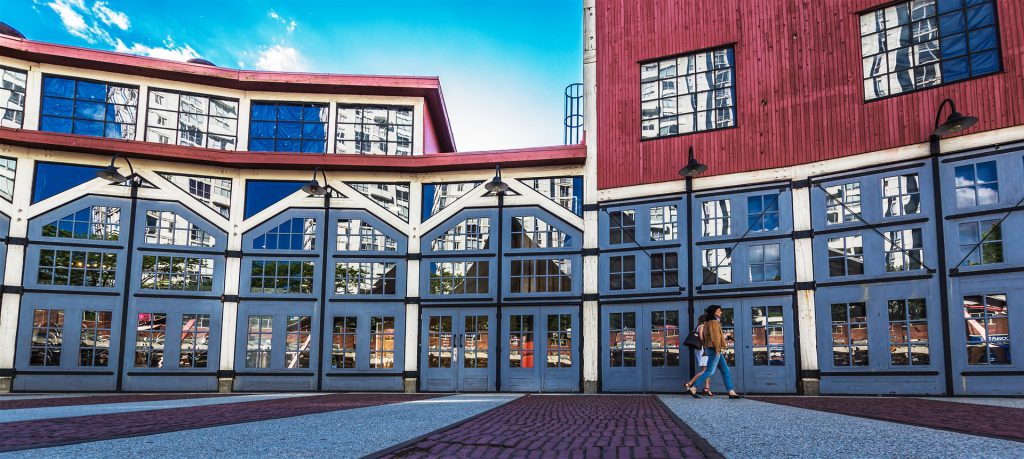 Hit the seawall
Vancouver's 28 km Seaside Greenway is the world's longest uninterrupted waterfront path, extending from the Vancouver Convention Centre in Coal Harbour all the way to Spanish Banks Park in West Point Grey. Yaletown's stretch of seawall comes right in the middle, and there are handy bike rental shops on Davie right before you hit the marina. The seawall's not just for bicyclists, either: it's perfect for sunny day strolls, too.
Picnic in David Lam Park
While technically just outside Yaletown, David Lam Park is one of the jewels of Vancouver's waterfront, and frankly, shouldn't be missed. Here, you'll find playful sculptures nestled alongside sports courts, playgrounds, and a large open lawn perfect for picnics. The Vancouver Jazz Festival also hosts a weekend of free outdoor music in the park every June, and the annual Picnic in the Park and Yaletown Movie Night happens here in August.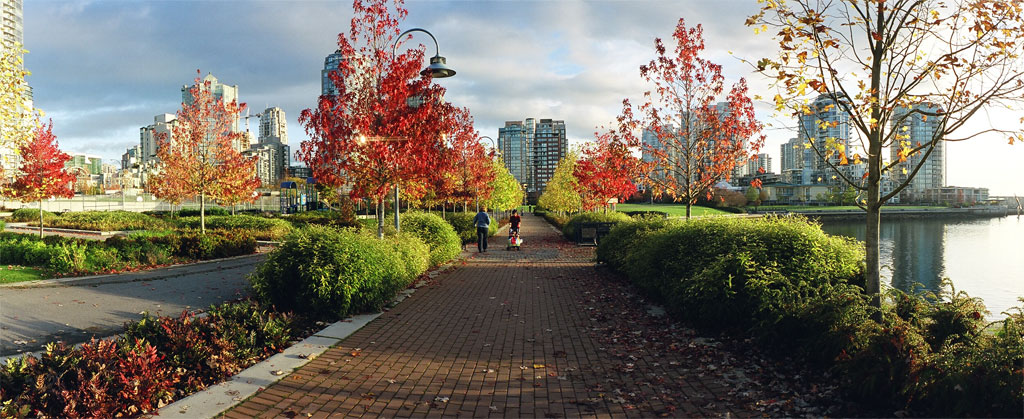 Take to the seas
If you must leave Yaletown, you don't have to do it by car, bike, or train—why not go by boat? Both False Creek Ferries and the Aquabus sail out of David Lam Park and can take you across False Creek to Granville Island, east to Science World, or west beyond the Burrard Street Bridge. These mini pedestrian ferries run frequently, have room for your bikes, and offer a view of the city that can't be topped.